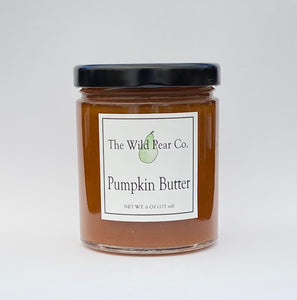 A fall favorite for sure. 
Flavorful  roasted pumpkin cooked down and blended with sugar and spices. 
Tasty on everything, especially shortbread cookies or graham crackers!
There's no actual butter in it, a 'butter' is a sweet spread made of fruit (or pumpkin) cooked to a paste, then lightly sweetened.
Ours isn't as thick as most butters, but equally delicious!