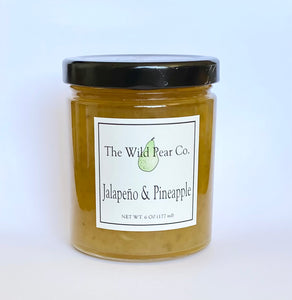 Calling all Pineapple & Jalapeño fans!
This jam is primarily pineapple based, which gives the first hit that wonderful sweet tropical tang, and then......
bam!
The heat comes from a little jalapeño thrown in just for kicks!
This is not mild, but it's not over the top hot.
Wildly popular with cheeses of all different types, a common favorite being cream cheese, but also delicious on grilled meats or fish or anything you want to add a little tropical heat to.