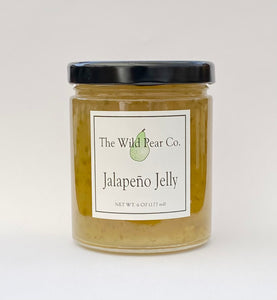 This Jalapeño Jelly adds just the right amount of heat to allow the flavor of whatever it is paired with to shine through.
-Leaving a delightful after burn that makes you go right back for more!
A classic way to use it is with cream cheese and your favorite cracker.
Also great mixed in with sauces, soups or even drinks for an extra little kick.